---
INDUSTRIAL SCRAP
DEMOLITION
HEAVY CONSTRUCTION SCRAP
FARM SCRAP
CLEAN-UP SCRAP
GENERAL PUBLIC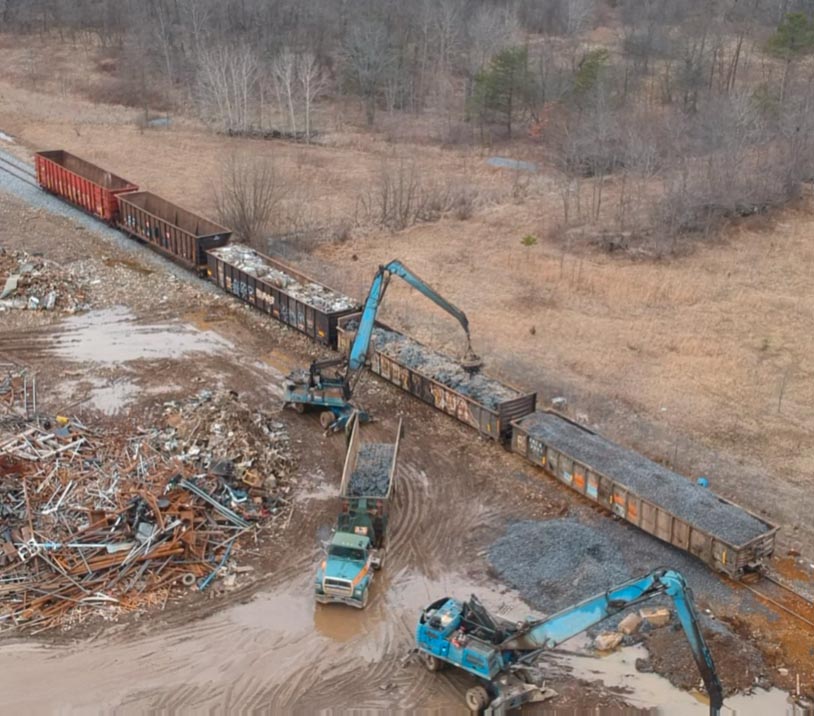 Ferrous Metal - Steel & Iron:
---
Scrap Steel and Appliances
Scrap Vehicles
Light Iron/Baling Scrap
Plate and Structural Scrap
#1 Heavy Melting Scrap
Cast Iron
Busheling
Industrial Production Clips
Turnings and Borings
Rail and Other Track Material (with proper documentation)
Railroad Scrap
Railcar and Railroad Salvage
---
What Joe Krentzman & Son does NOT buy:
Any item containing PCB's (Polychlorinated Biphenyls) including but not limited to:

Wet or Dry Capacitors
Electrical Transformers or Transformer Components
Copiers
Flame Retardant Plastic

Railroad Scrap without Proper Documentation
Radioactive Materials
Electronics
Rubber, Wood, and Glass
Propane Tanks and Cylinders (if the valves are NOT removed)
Asbestos or Asbestos-Containing Materials (i.e. pipe or I-beam insulation, brake shoes or pads, tiles, packing material, and debris)
Airbag Canisters
Military Scrap of Any Kind (unless it is inspected and approved in advance)
Oils, Other Petroleum Products and Petroleum By-Products
Any Other Hazardous Materials, Hazardous Wastes, or Universal Waste
What We Do
---
*Buy Steel and Nonferrous Metals of all kinds across Central Pennsylvania
*Process Scrap:
Heavy / High Pressure Torching
Heavy Shearing
Industrial Bailing
Automobile Processing
*Container Service
*Railroad Service at all Locations
*Full Truckload Sellers of All Nonferrous Grades
*Brokers of Scrap into Steel Mills in Mid-Atlantic, Pittsburgh, Ohio Valley Regions
*Railcar Breaking / Salvage / Recovery
*Industrial Scrap Management Programs for Multisite Operators
*Regional and National Scrap Management Programs
*Industrial Real Estate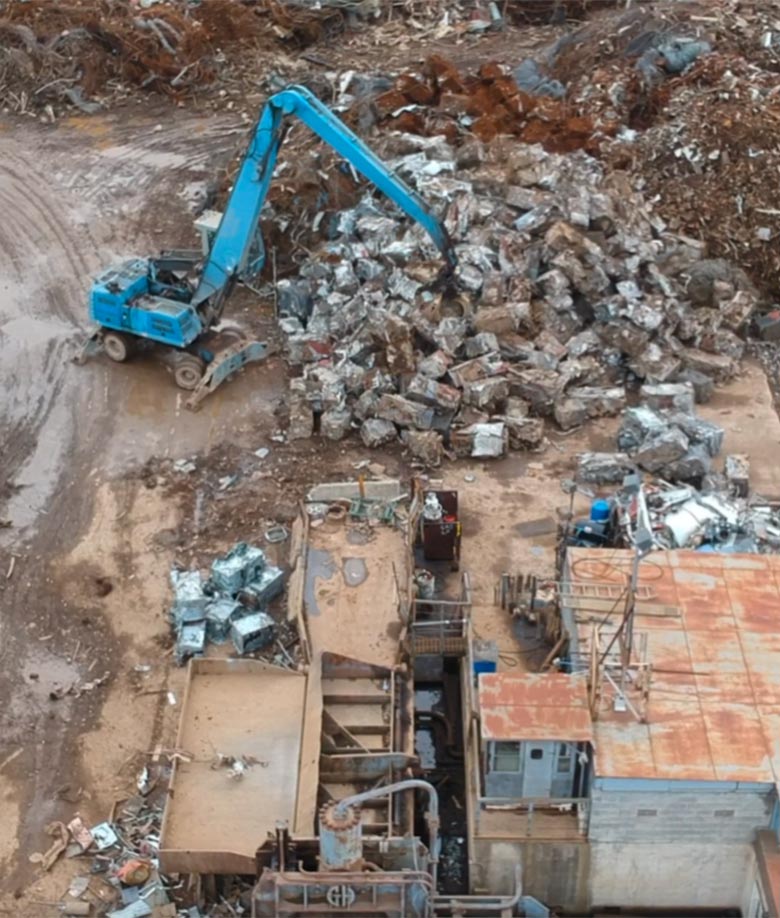 Scrap Brokerage
---
Krentzman Metals Corporation will provide market and time responsive brokerage and trading services of ferrous and nonferrous grades of scrap. We will market all commonly traded grades of scrap and will seek to constantly adapt to emerging products and markets. We will at all times be known for our professionalism and for the quality and care with which we deliver our service.
---
We market ferrous scrap into mills and foundries in the Mid-Atlantic, Pittsburgh and Ohio Valley Regions. Call us if we can market scrap for you.